Dehesa de los Canonigos 5G Joven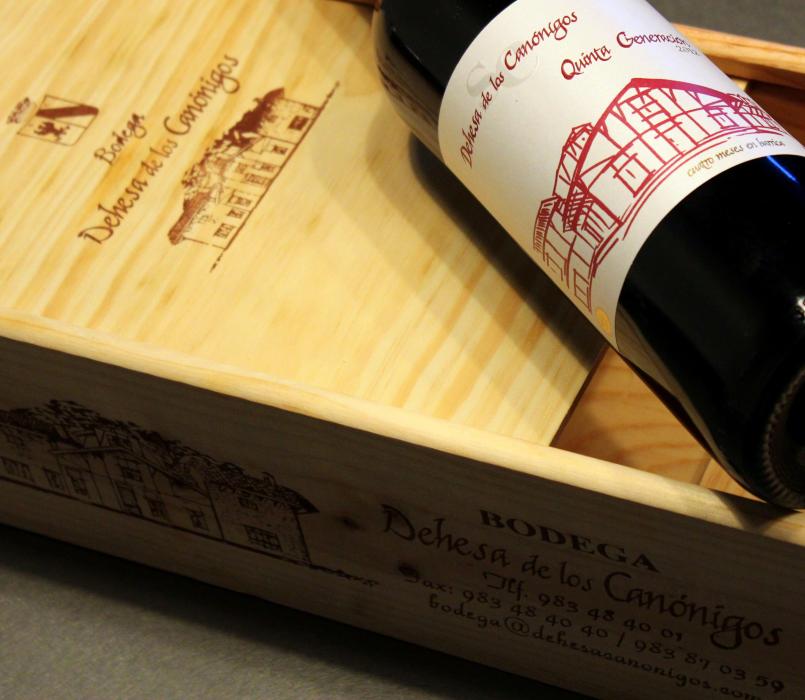 DO Ribera del Duero, Spain (85% Tinto Fino, 15% Cabernet Sauvignon) 750 ml
Aged in American oak for 4 months
HISTORY
Dehesa de los Canonigos Quinta Generacion is a wine with good body, but the real protagonist is the fruit which is nicely composed atop the oaky wood base. This wine is the winery's youngest red and is positioned to appeal to a similarly young market demanding modern and fresh flavors and aromas. The design of the label represents our humble home, it is a work by hipperealist painter Luis Perez whose work has been displayed in prestigious galleries in the UK, France, Germany, Japan and the USA.
The name of the wine recalls its familiar tradition, now that the 5th generation of winemakers at Dehesa de los Canonigos is a present reality. It proceeds from a single vineyard named "El Caserio" composed of 20 year old vines that has brought to bear this modern wine. It is a reflection of the excellent terroir that surrounds Dehesa de los Canonigos and a great representative of the varietal Tempranillo, also known as Tinto Fino.
TASTING NOTES
Deep purplish ruby red color. Fruit-foward aromas slowly give way to notes of licorice and balsamic. Silky, expressive and broad on the palate, this wine is fresh with good equilibrium.
RD25