OVERVIEW
Location: Covering 403.8 ha, the Sumarroca estate lies between the villages of Sant Sadurní d'Anoia and Monistrol d'Anoia (Alt Penedès).
White varieties planted: Parellada, Macabeu, Xarel·lo, Chardonnay, Sauvignon Blanc, Muscat and Gewürztraminer.
Red varieties planted: Tempranillo, Merlot, Grenache, Syrah, Cabernet Franc, Pinot Noir, Cabernet Sauvignon.
Soil type: chalky, loamy clay soil, with medium-low organic material content.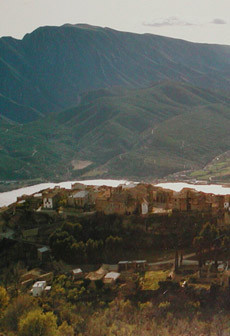 ORIGINS OF SUMARROCA
The origins of the winemaking craft of these cellars lie in the village of Llimiana, in Pallars Jussà. This is where various generations of the Sumarroca family devoted themselves to growing vines, as they still do today in the county of Penedès.
At the beginning of the '80s, this family winery moved to Penedès, where they bought the Molí Coloma estate (36 ha) at Subirats and Heretat Sabartés (25 ha) at Banyeres del Penedès.
In 1983, the production facilities were located at Mas Molí Coloma, where cava and white wine production began immediately.
In 1999 they purchased the former property of the Marquis of Monistrol, which came to be called the Sumarroca estate. It is 403.8 ha and is the largest estate in the region of Penedès.