Martinez Lacuesta Ventilla 71 Reserva Especial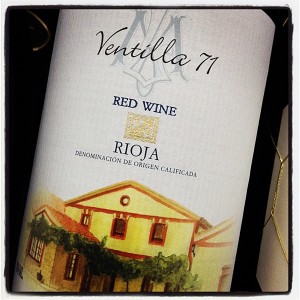 DO Rioja Alta, Spain (100% Tempranillo) 750 ml
This is a new wine made from selectively harvested grapes and following a careful vinification process. This new child seeks to be the response of a century-old bodega to current tastes and trends. Intense colour, hígh alcohol content and perfectly integrated and balanced aromas suggest a magnificent future evolution.
ANALYSIS
Alcohol Content 14,00 % vol.
Total Acidity 5,0 gr/l.
Vol Acidity 0,66 gr/l.
Reducing Sugars 1,8 g/l.