Badajoz, Spain (40% Tempranillo, 30% Garnacha Tintorera, 30% Syrah) 750 ml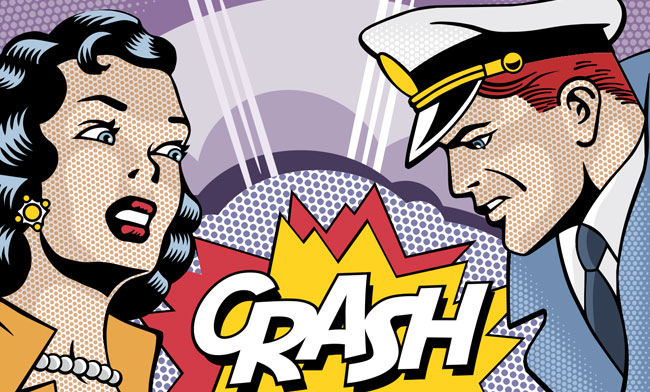 Year: 2012
Type of wine: Red
Varieties: Garnacha Tintorera, Tempranillo & Syrah
Tasting Notes: Brilliant cherry red and very bright colours.Intense aroma, fresh, perfectly ripe fruit, cherry, spicy notes, a certain herby and balsamic freshness, liquorice. In the mouth it's fruity andextremely fresh with plenty of expression of a young wine, that'svery moreish.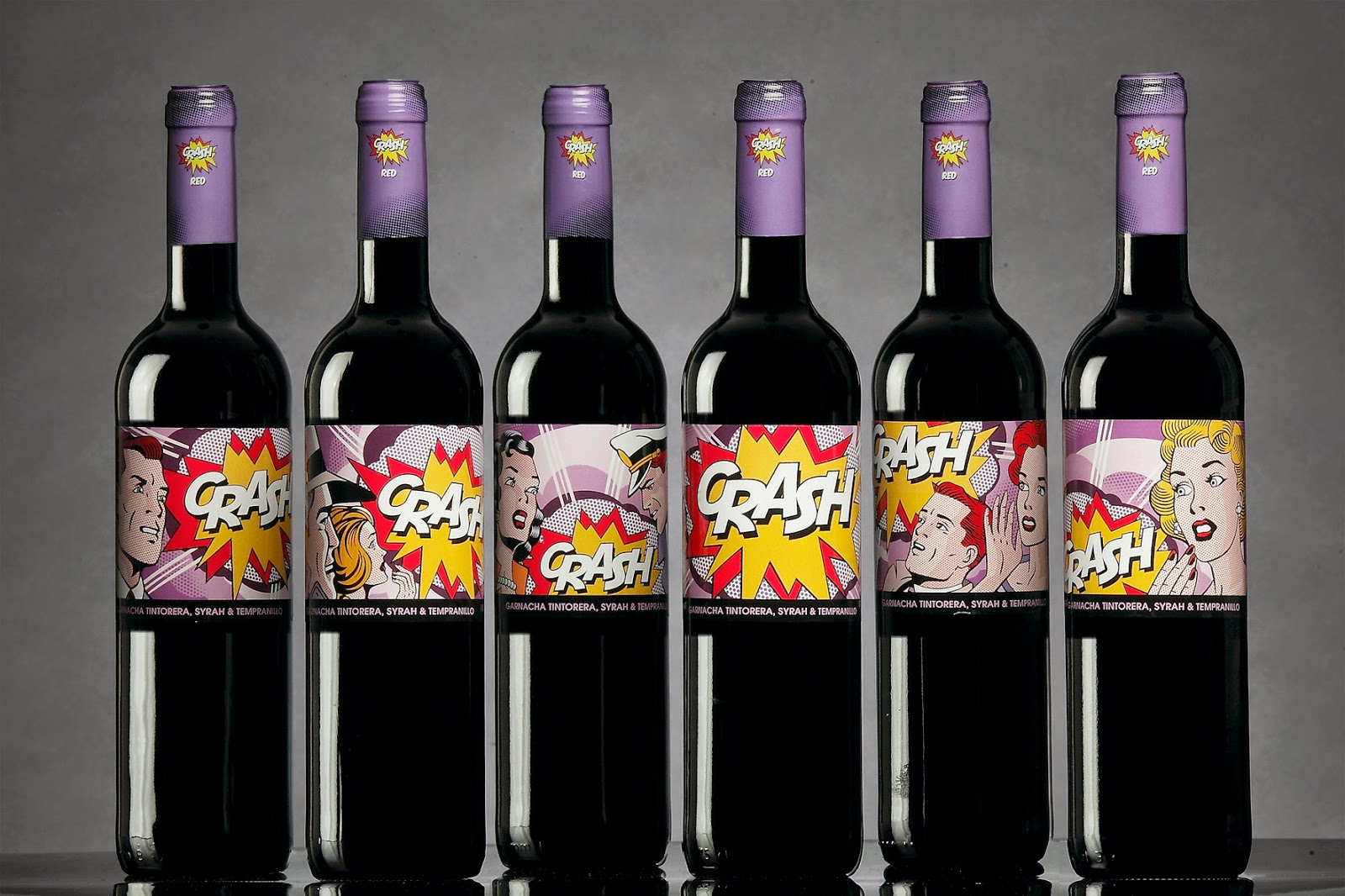 Reviews
"The wine? It's very pleasant, with an intense colour and pure fruity sensations. For drinking lightly chilled with appetizers or whenever you like".  (GASTROACTITUD Federico Oldemburg. http://www.gastroactitud.com/modulo/bar/vinos/crash-red-2012/50.html).
"And this time, here and now, means we have to talk about Crash, the rebellious child, the wine that was born to provoke. (…) But don't get me wrong, I'm not saying it's a wine for young people, it's not. Crash is a wine that can be read in different ways, that has different layers. Like a good book or film: everyone can take away their own experience from it. (…). Believe me when I say it leaves no one feeling indifferent. Aromas of strawberry, Picota del Jerte cherries, white chocolate and a very fine, light tenacity (the aroma that stays on the palate and throat after swallowing the wine) that is very moreish. (…) Quite a challenge. Quite a wine. It's really worth drinking, on your own or with others". (VIVIR EN LA TIERRA – Silvia Resa. http://www.vivirenlatierra.es/beber/187-crash-la-aventura-de-un-vino-singular.html)
"The fresh, fruity and floral aromas are the defining features of this Wine that comes at a very reasonable price. It has a youthful freshness in the mouth and excellent ripe aromas. Overall a generous wine and, served at 15 degrees, it gives off a lovely set of aromas and has a delightful flavour. Its fruity, fresh flavours make this an easy and very moreish wine". (AKATAVINOS Antonio Jesús Pérez Reina. http://www.akatavino.es/portfolio-items/crash-white-2011-de-crash-wine-85-puntos-akatavino?categoryID=1060).
"If a wine can be modern, this one certainly is: a fairly unknown region, a blend of grapes, a young but dynamic winery, silicone stoppers, PopArt labels (which vary), fruity, well-developed and a reasonable price. Picota cherry colour, violet rim, intense robe, legs as they should be. On the nose with medium intensity there are ripe black fruits, some herby notes, and smoky (Shiraz) and even meaty aromas. A sensation of freshness and fruit in the mouth, the attack is medium, with good acidity, light in alcohol, and more lingering than you might expect. Should go down really well among friends in bars. 7.8/10″. (VEREMA Por "Abreunvinito" – Forero. http://www.verema.com/vinos/86796-crash-2011).
"Nowadays labels are playing a much more active role and there are many people who base their choice of wine on the label design… the packaging is excellent, but so is the content…  Appearance: dark cherry red with medium robe and ever so slightly bluish edge. Nose: fresh red fruits, greenish aromas that are not at all unpleasant of caramelised nuts, dried leaves, creamy… Palate: fruity, fresh, flavourful, balanced, youthful and serious in its mouthfeel, distinctively persistent.  8.3/10". (VEREMA Por "Nmontaner" – Forero. http://www.verema.com/vinos/64165-crash-2010)
More info: http://crashwines.com/#nuestros-vinos
Item LB01