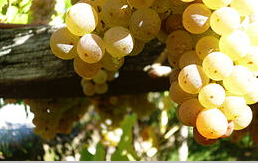 The Chaves family winery was founded in the mid 20th century, born of ancient methods of gathering and harvesting. The Chaves family was central in creating the Denomination of Origin "Rias Baixas", and have received a number of awards throughout our history reflecting the excellent quality of this jewel in the crown of white wine, the Albariño.
With careful and responsible winemaking, coupled with the large oenological experience of our winemaker, we have achieved results meeting the high expectations set of our natural wealth. The fusion of innovation and tradition is achieved in the lifeblood of a precious land.
In this complex and global world, uniqueness and excellence are key, in order to stand out from the rest. From the legacy our distinguished winery, come new wines imbued with memories and infused with the freshness of the here and now, embarking on a new journey to conquer the senses.
Source: http://bodegaschaves.com/#!home/c1zx9